COMPUTER BACKUPS & DATA RECOVERY
Based in Newtown Data recovery specialists Lancashire High-tech Computers can recover lost files and setup computer backups to external drives, other disks, offsite cloud services.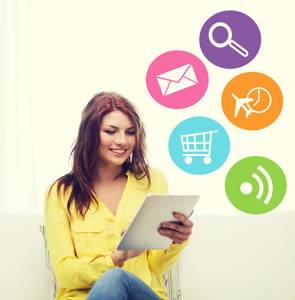 Backups are like insurance policies – you think you can get by without one until it's too late.
Quite often our Newtown computer repair services are called on after the "Oh no!" moment when you realise that your files are no longer where they are supposed to be.
In many cases we can recover files, advise on backup strategies, and set up your backups to external drives, other disks, offsite cloud services, or a combination of all. We are here to make sure files like your financial details, personal emails and contacts, and precious photographs and memories are always available and backed up regardless of the situation.
Hard Drive Data Recovery
One of the first things we ask is that unless you are competent in restoring deleted files, don't simply download free software off the Internet and 'have a go' yourself. It is quite easy to remove the possibility of anyone restoring the deleted files. The more use the computer has after you have accidentally deleted files, the less chance we have of recovering your files for you. In fact don't shut the computer down. Just leave everything as is and give one of our friendly Newtown data recovery specialists a call.
IPad, Tablet, and Computer Backups
Backups can be as simple as copying your precious photos or documents to a USB stick, through to automated software that performs the backups of your computer, mobile devices, etc to a central point like a server either within the home, to the cloud or preferably both. Family photos taken years ago are priceless and cannot be replaced. For this reason we advocate the backup mantra of "3-2-1". 3 copies, in 2 different places, with at least 1 off site.
A word of warning: Using programs that 'Sync' rather than 'Back up' can be fraught with danger if you are experimenting. If you create a sync folder and mix up the sync direction it is like asking the program to sync your photos or files to the empty folder which it will quite happily do, thereby deleting all your files. You can be left with 2 perfectly identical folders – both empty. Some software will have a catch or tick box to prevent you doing this. If it doesn't, copy your data to a test folder first until you are absolutely sure the Sync is working as it should. Alternatively keeping three copies as be above will ensure if all else fails you can recovery from your 3rd archive.