WE OFFER ONSITE OR REMOTE VIRUS REMOVAL SERVICES TO NEWTOWN AND LANCASHIRE.
HAVE YOU NOTICED YOUR PC OR LAPTOP SLOWING DOWN RECENTLY?
TIRED OF POP-UPS HIJACKING YOUR WEB PAGES?
SUSPICIOUS EMAIL ATTACHMENTS FROM FRIENDS?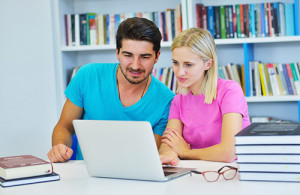 You may have malware or a virus on your PC. We carry the latest tools and employ effective techniques to remove these unwanted parasites. We will also leave you with some easy to use tools to keep further infections at bay, and some helpful advice on keeping your computer clean. This could be in the form of Anti Virus and Malware software, firewall settings, and hardware solutions.
If you answered yes to some or all of these questions, it may be time to look more closely at the items installed on your PC.
In general, I warn people that if you obtained software for free, then there's a fair chance that someone somewhere is going to benefit from it being installed on your device, even if at first it's not immediately obvious.
Let's take a look at what you may have downloaded, what it is doing and how it got there.
Marketing has taken to the Internet like a duck to water. It's thriving, and we need to get used to it. Companies make money from serving you ads. The more targeted or specific to you the better. When you click on an advert, the marketing company sees that as success.
Your computer will run better with the minimum amount of apps and programs installed but that's not functional. We like our tools that make jobs simple, and that includes browser add-ons, browser toolbars, widgets and the like. Unfortunately, this is an area that malware has exploited and some of these tools do more than what is being offered.
Always have your system restore running, or at least create a restore point before you install any software. If the software slows your computer down after a few days then you can simply revert back to the restore point and put your machine back to how it was running.
NOTE that this is not restoring a backup. Any personal files created after the restore point will not be affected. Just the operating system.
If in doubt or have any concerns, give us a call and let us nurse your PC back to health. We can be on site quickly in Newtown, Lancashire's CBD and surrounding suburbs, or provide remote computer services from our Newtown office.